Communist Party of Turkey hosted a delegation from the Communist Party of Greece (KKE) between 11-15 May. During the week, leaders from two parties jointly travelled in different provinces of the country, visiting TKP's District Houses and attended in political activities. Communists of the two countries have voiced their demands together, against NATO and US imperialism, against exploitation, capitalist barbarity and plunder.
The two parties, which have had fraternal relations for many years, hosted the 22nd International Meeting of Communist and Workers' Parties together in Izmir in October 2019, and met at the anti-imperialist camp on Lesbos Island last year. This time, upon the invitation of the TKP Central Committee and with the lifting of the restrictions due to the Covid-19 pandemic, a much more comprehensive program was planned.
The KKE political delegation consisted of Central Committee Political Bureau member and deputy Giorgos Marinos, Central Committee member and Head of International Relations Section Elisaios Vagenas, Central Committee International Relations Section member Aris Evangelidis. TKP Secretary General Kemal Okuyan and Central Committee members Ekin Sönmez, Senem Doruk, Ozan Yılmaz, Party Central Council and International Relations Bureau members welcomed the delegation.
Communist Youth of Turkey marched to Incirlik Air Base, KKE and TKP to support the protest
The program included bilateral meetings between party leaders, various activities and visits in Istanbul, Ankara, Antalya and Adana. KKE delegation visited five of the TKP District Houses in those cities, whose total number is approaching one hundred across Turkey. They exchanged ideas with local base organizations, and were informed in detail about the organizational activities, struggle of working women, youth, trade-union activities and so forth.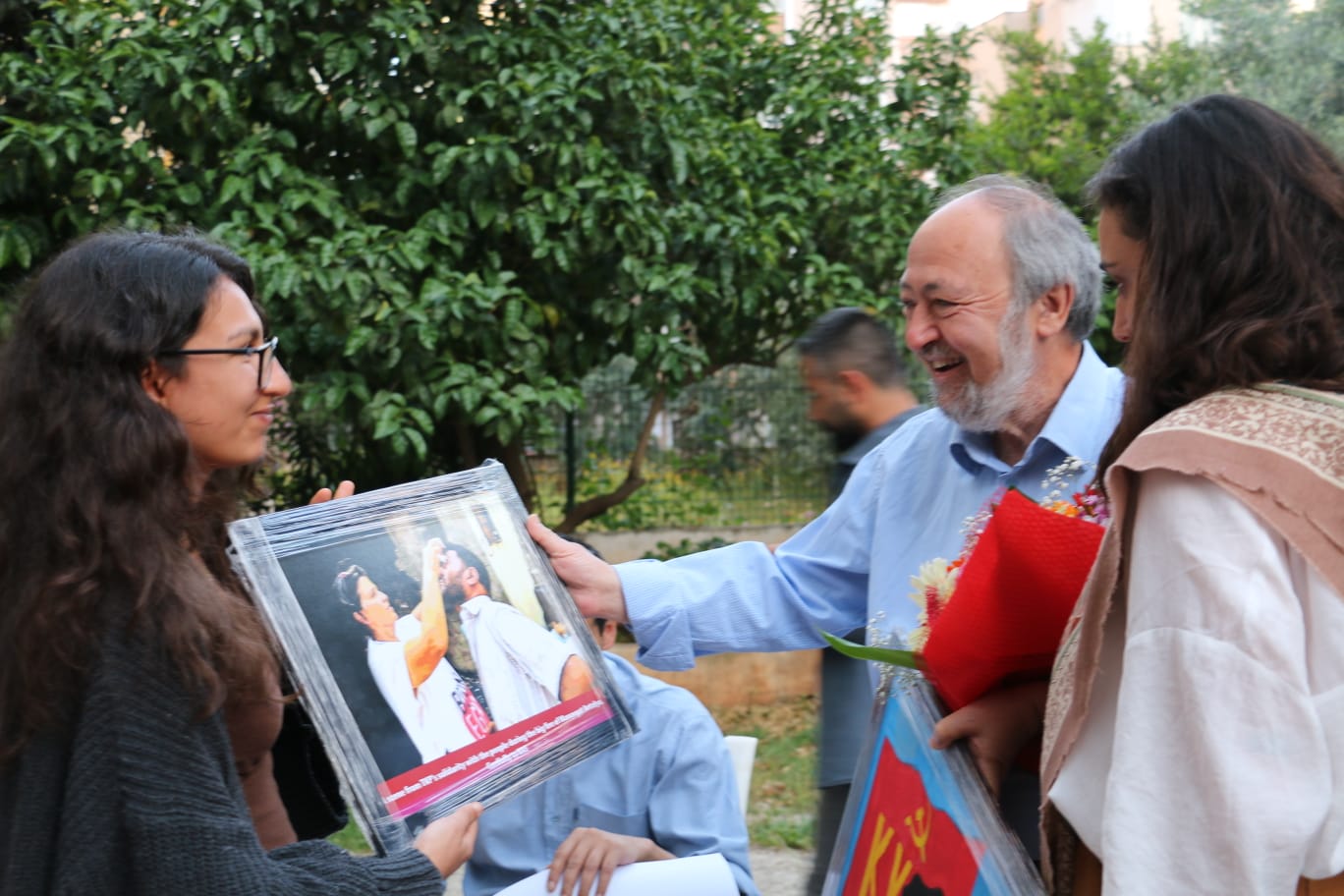 Four anti-imperialist meetings were also held in each city, contesting the presence of NATO and US military bases in Turkey and the integration of both countries to imperialist plans. TKP Secretary General Kemal Okuyan, KKE Political Bureau and Central Committee members Marinos and Vagenas spoke to the audience, including party members and friends.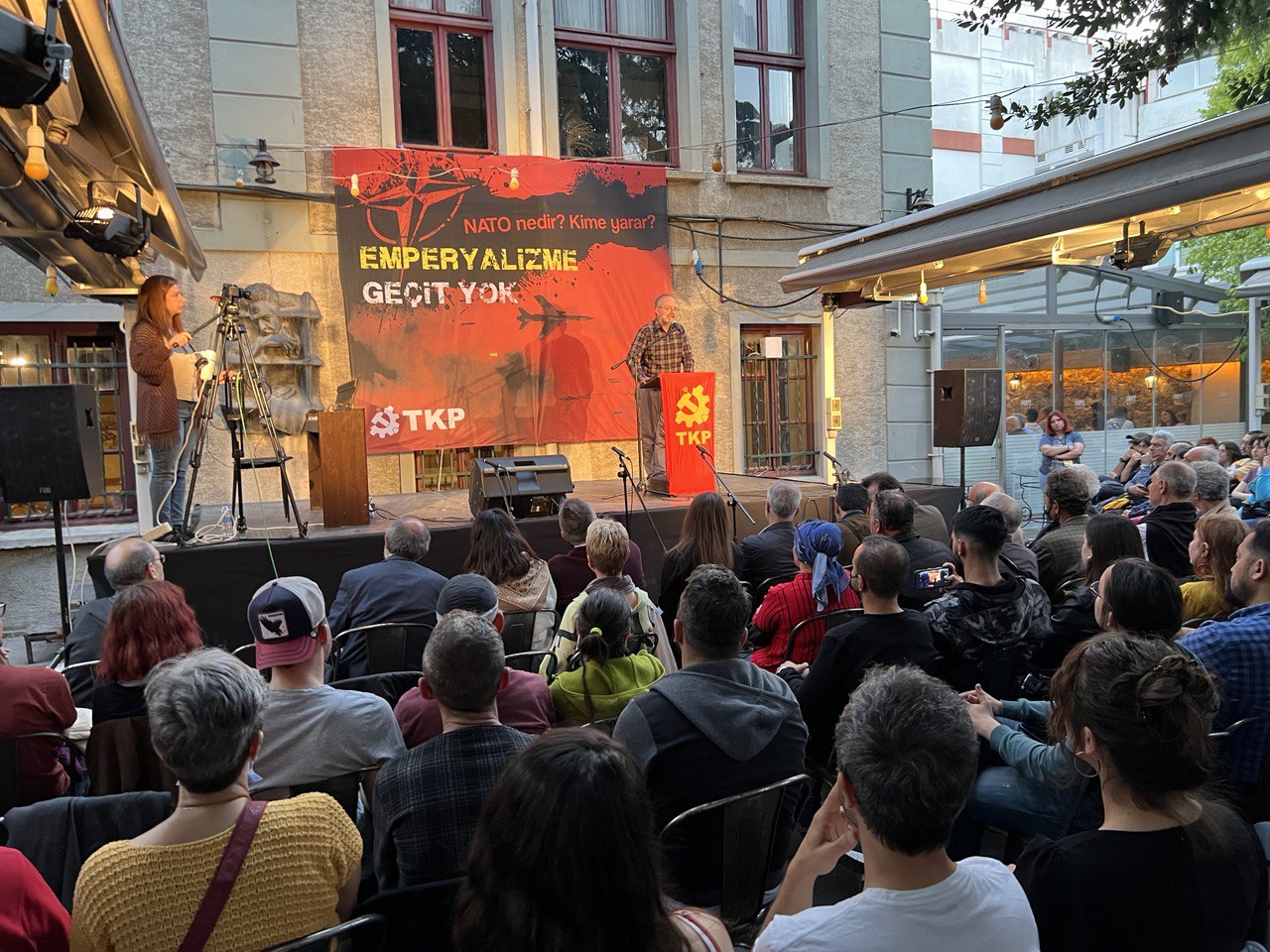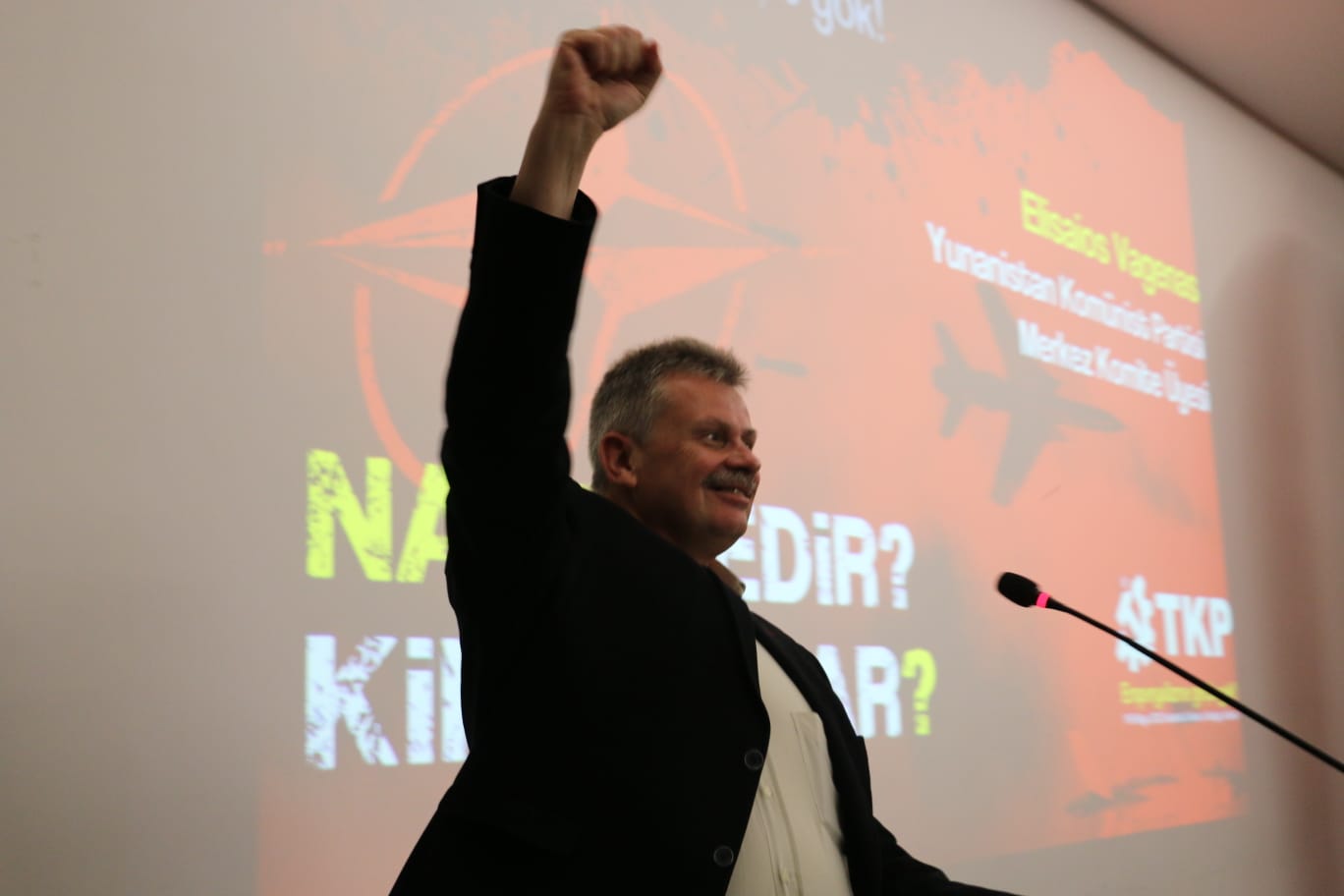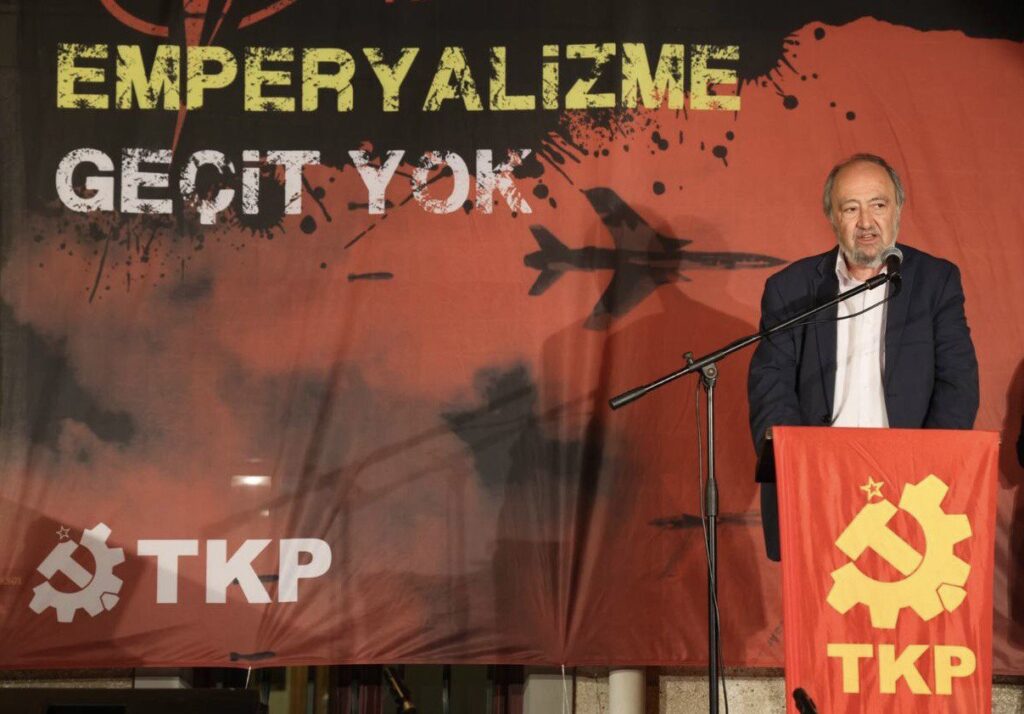 On Sunday, May 15, the leaders of the two parties came together with the Communist Youth of Turkey in Adana, who on the same day had a the protest march  to Incirlik Air Base.
The political framework of the visit has been the response of the two parties to international political developments, the attacks against the working class, and the communists' joint response to racist and nationalist provocations. In the joint statement made last February on the 70th anniversary of Turkey and Greece's entry into NATO, this effort was expressed as follows: "We are consolidating our joint struggle against imperialist wars, NATO and its plans, capitalist barbarity and for a socialist-communist society. "
The internationalist solidarity and friendship of the two communist parties on both sides of the Aegean is based on the unity of forces in the struggle for socialism, which is the only hope of a peaceful, fraternal and egalitarian future for both peoples.