The Communist Party of Turkey (TKP) started the events celebrating the 99th anniversary with the slogan "We Are Ready" in Istanbul. The first event was held yesterday evening with the participation of thousands of TKP members and friends.
The event started with the singing of the anthem Internationale and a video on the history of TKP was showed.
On behalf of the TKP Istanbul Provincial Committee, Hilal Ateş welcomed the participators to the 99-year-old young party as women who did not submit to reactionism, violence, and harassment. Ateş said, "As we are approaching the age of one hundred, we are shouting 'we are ready. We are ready to establish a socialist country where people do not exploit other people."
The Cargill workers who have been resisting for 510 days and could not return to their jobs despite the fact that they won the reemployment lawsuit were welcomed with the slogans "Cargill worker is not alone".
A Cargill worker made a speech in the event and motorcycle couriers and teachers' messages saluting the anniversary of TKP were shared with the audience.
​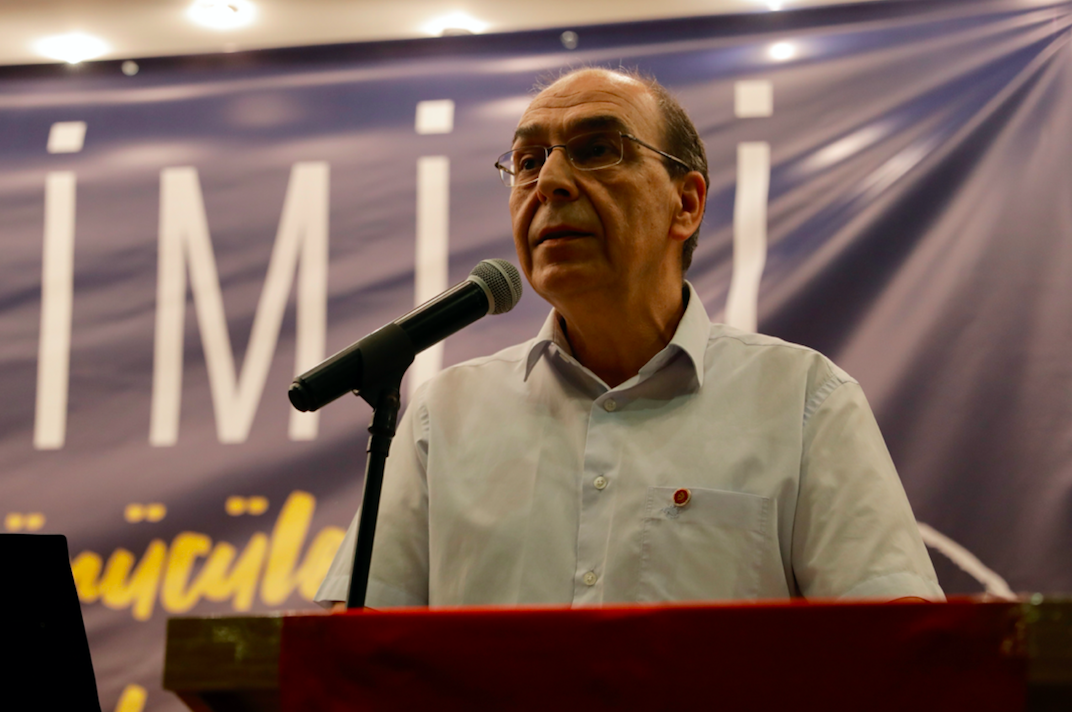 Speaking at the event, Istanbul Provincial head of TKP, Aydemir Güler, said 'We owe to the history. We will pay for our debt. This debt is to compensate for the gaps in history. TKP exists to do what we can not do in 99 years."
"Mustafa Suphi and his friends could not have paid the heavy price for us just to commemorate them after a hundred year. Şefik Hüsnü and his friends could not have done it for nostalgia. Nâzım said he was proud of his party. Those words would not make any sense if it weren't for those who are proud of Nâzım's party today. The past is the past. It is not a nostalgia for us, we are expanding our experience. We should put down roots with this experience," Güler added.