Thousands of people came together at the rally organised upon the call of the Confederation of Revolutionary Trade Unions (DİSK) in Kartal Sunday with the slogan "Istanbul is making a sound: Enough is enough, we want to make a living now".
Many political parties and mass organisations, including Birlik Sendikası (Unity Trade Union), Communist Party of Turkey, EMEP, SOL Party, among others, participated in the rally.
While the demand for a humane living wage was expressed with reference to the minimum wage negotiations continuing these days, slogans of "Government resign!" were shouted at the rally.
STAND UP AGAINST RISING PRICES
TKP militants and friends gathered behind the banner expressing the slogan: "Stand up against rising prices". Hundreds came together to call for toppling down the social order and establishing workers' rule, marching to Kartal Square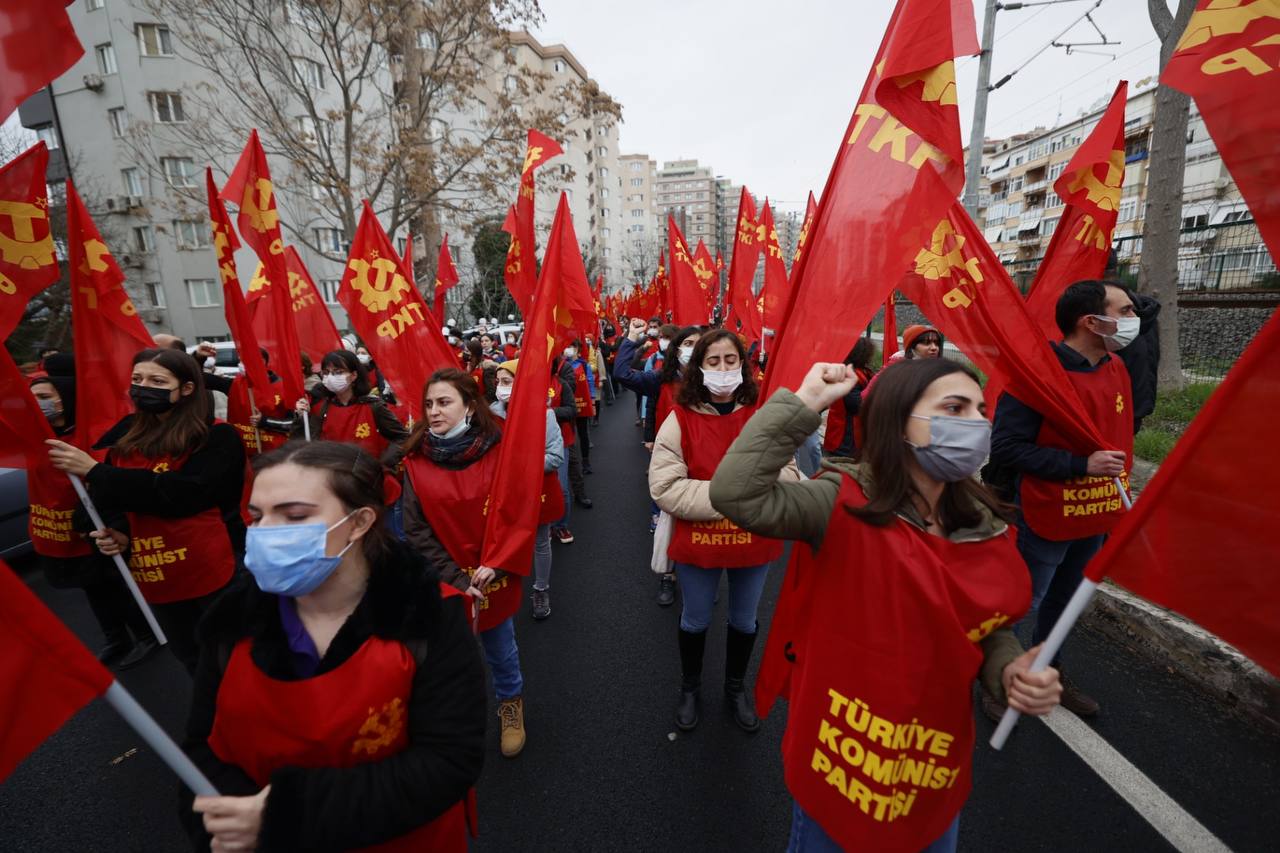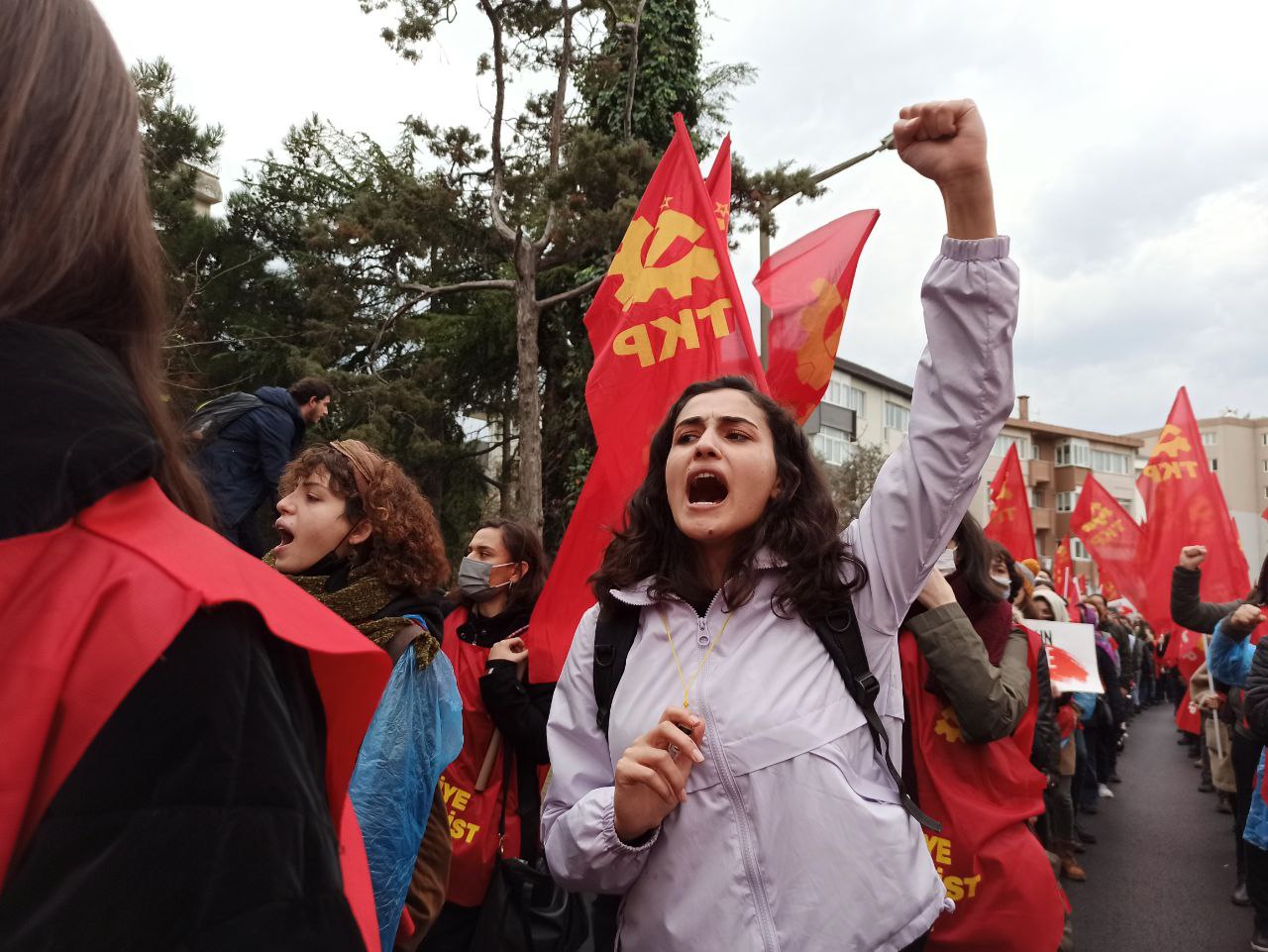 WE ARE STRONG AND THEY ARE WEAK
At the Square a statement by TKP was made:
"Today, those who cannot afford a living came together. Hundreds are shouting they will rise up against rising prices and the cost of living. We know those who are seeking ways for robbing the last pennies from our pockets are enjoying the comfort of their luxurious houses!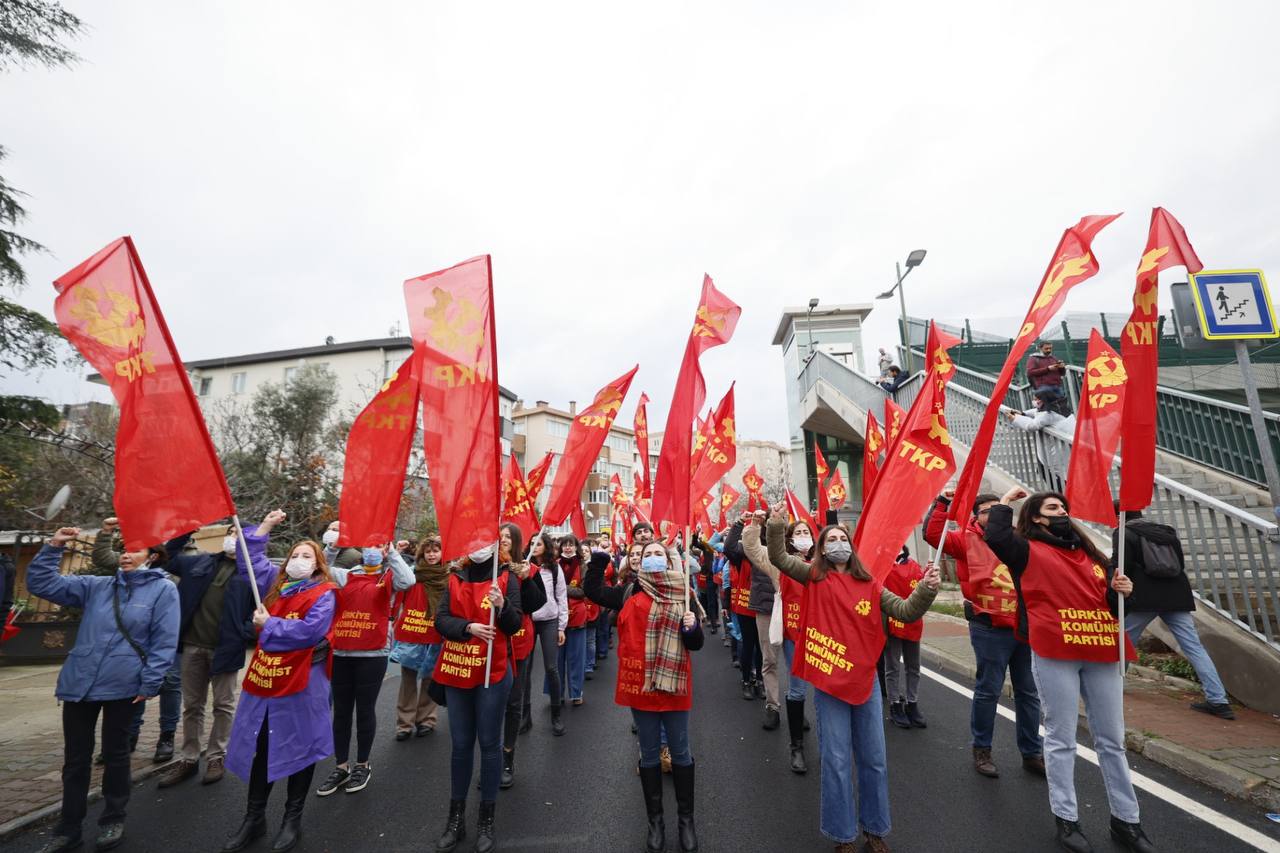 They are asking us to do without bread, while they are enjoying their wealth. Their kids are studying abroad, while ours are starving. Are we going to accept all this?
They plundered all resources of our country and now they are saying we will be resisting as a whole nation. Are we going to swallow these lies? Isn't it the time for taking the initiative for our future? Do we not deserve an equal and free life? Are we going to leave this country to those who betray it?
We are the majority! We are strong and they are weak!
We will not settle with the less. We will stand shoulder to shoulder in our neighbourhoods, workplaces and schools. We will call for socialism in every place!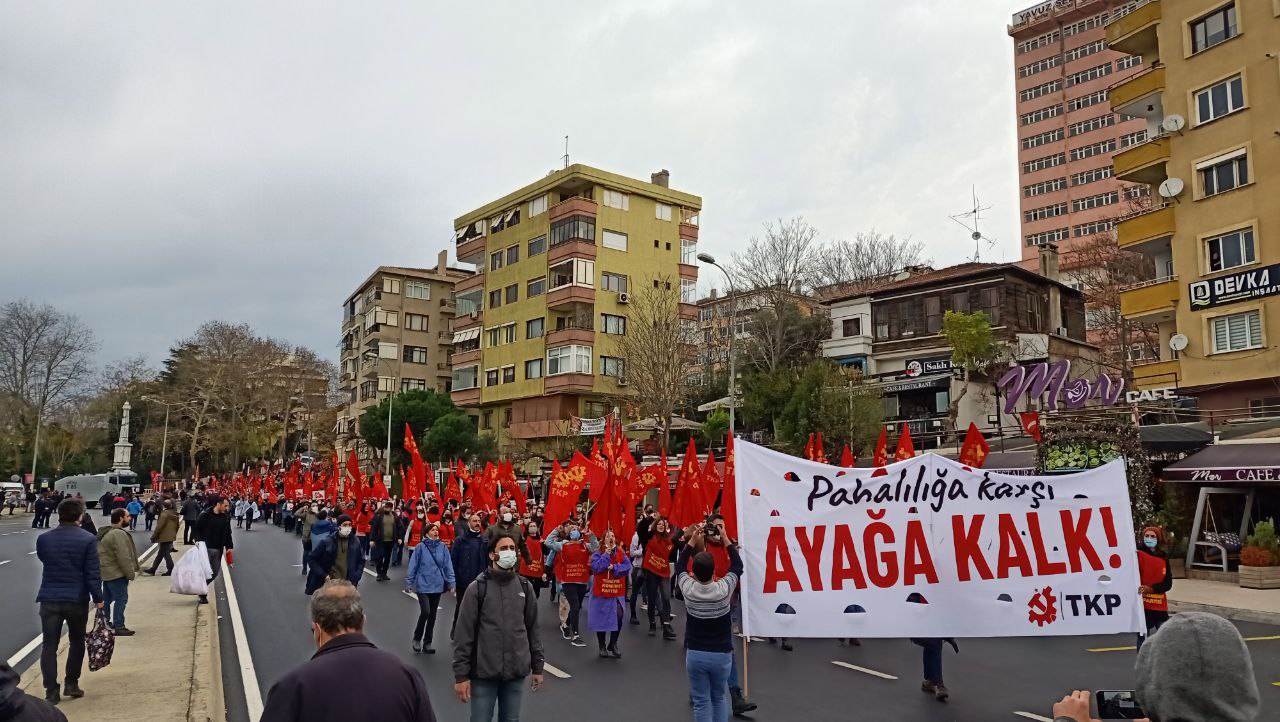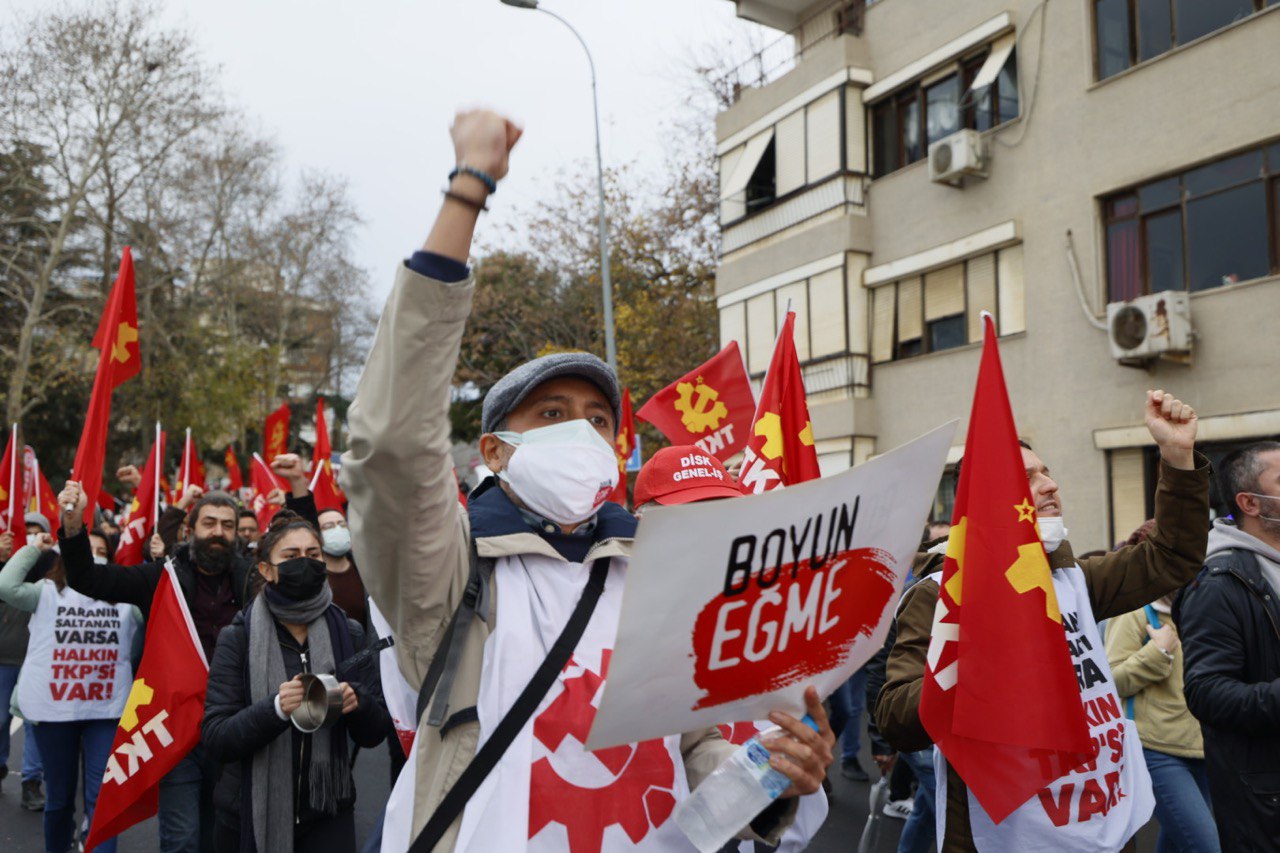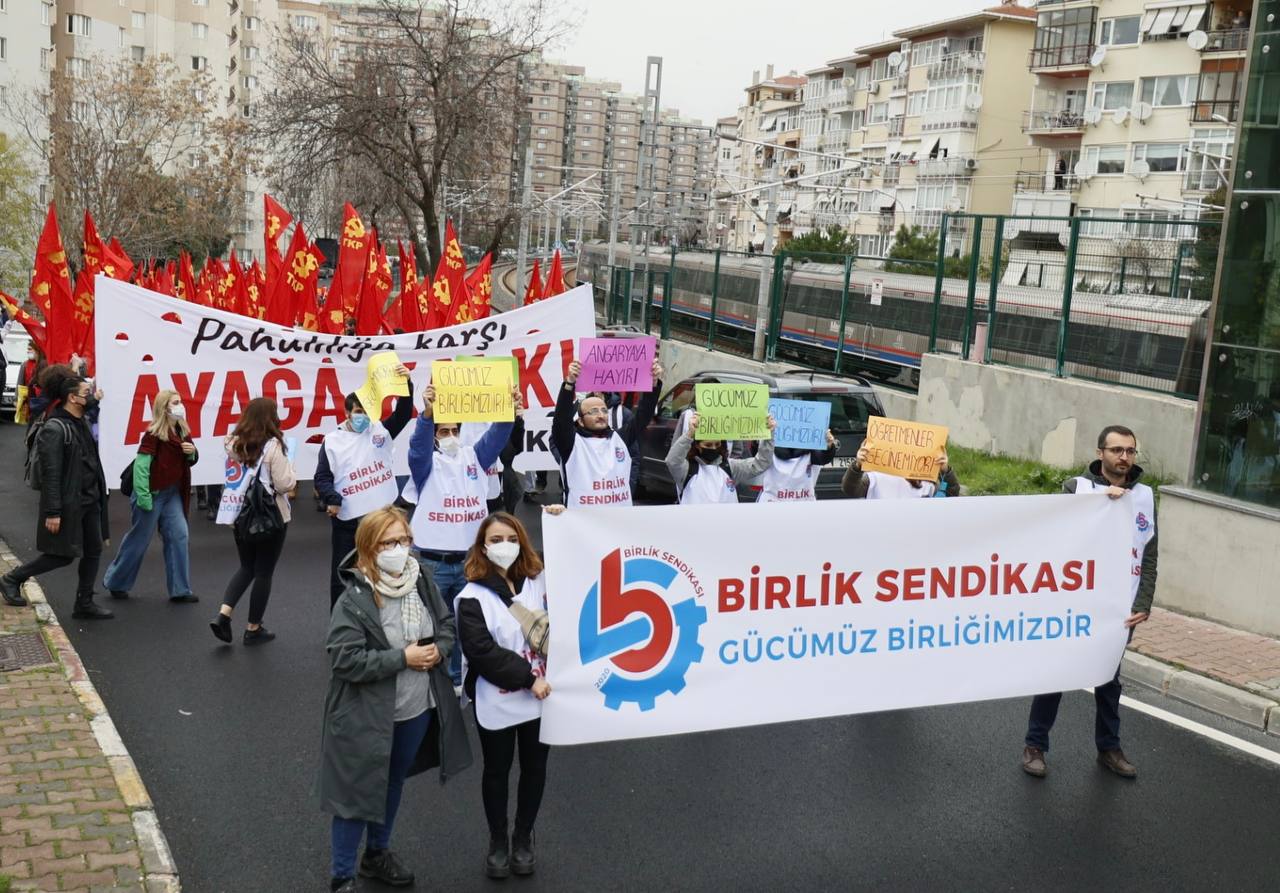 DİSK leader Arzu Çerkezoğlu, who made a speech at the rally said "Those who say it is enough to pay more taxes than their boss, and those who protect their country and their labor, gathered in Kartal Square today. We fulfilled this square on behalf of people who can not survive, afford housing. TurkSTAT (Turkey Statistics Institution) is saying inflation is just 21 percent. We say we can't survive, they say "the economy is taking off". My brothers and sisters, answer this: Is there anyone who believes that inflation is 21 percent? Our red line for minimum wage is at least 5,200 liras".
After the speeches at the rally, artist İlkay Akkaya gave a concert.